So, your child wants to be a cheerleader?
November 07, 2020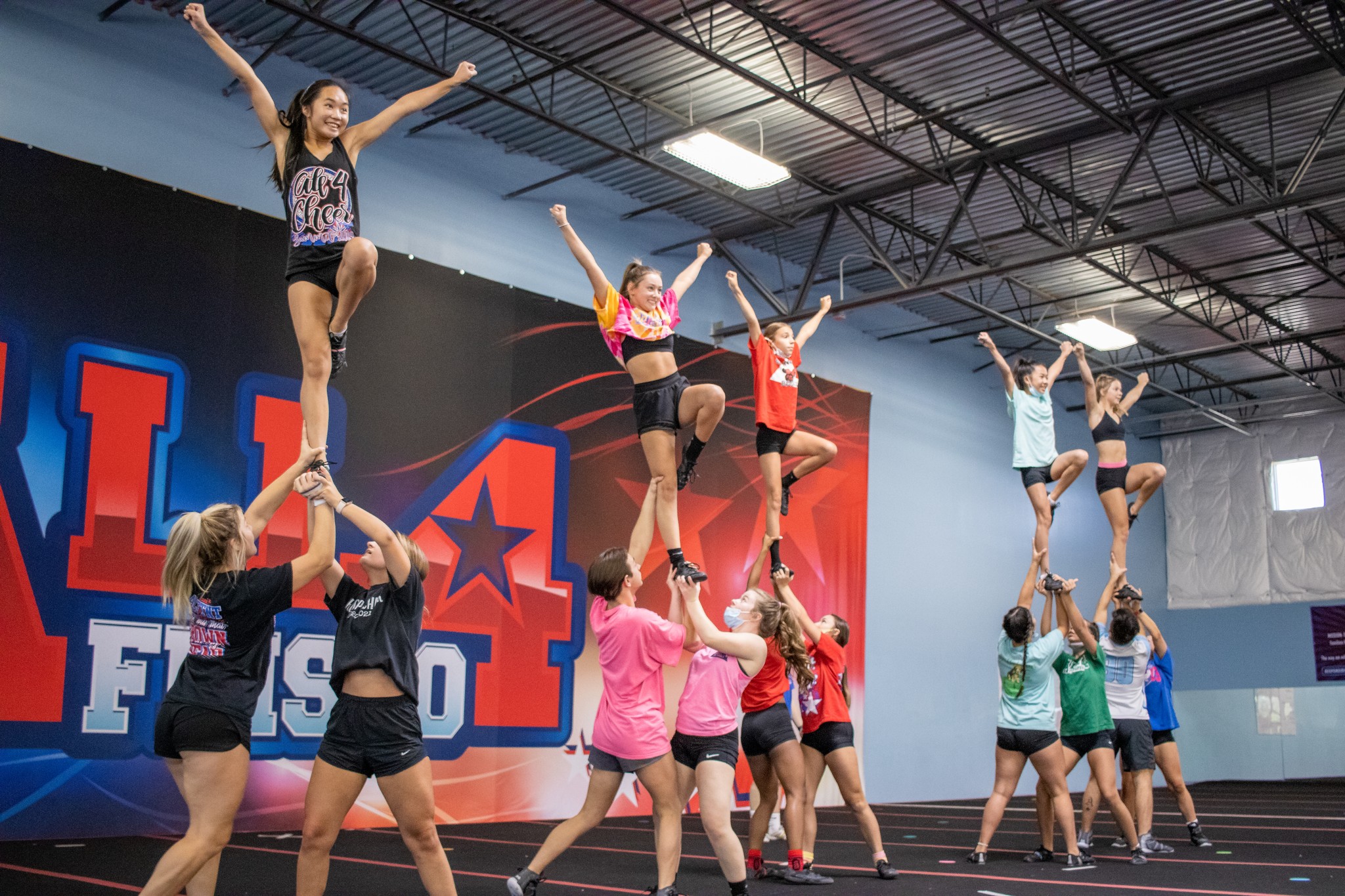 Cheer has two main components – sideline and competitive/ Allstar. Sideline cheer focuses on cheering for teams. Skills include spiriting (chants to fire up the team/fans), jumps, stunting, and tumbling. Sideline cheer is on turf or hard floor, so tumbling skills may be more limited, except for at the highest levels.
Competitive Cheer/ Allstar Cheer was born from sideline cheer and evolved into a routine using the skills derived from sideline cheer. Routines are performed on a spring floor, so the tumbling skills are typically performed at a much higher level of difficulty than for sideline cheer. Stunting, jumps and dance are major components of each routine. Many teams train year-round and the competition season starts in late fall and runs through the end of spring.
All 4 offers classers to expose and train cheerleaders in basic skills and to help prepare cheerleaders focused on sideline cheer make school teams. In addition, All 4 has teams for those with no experience all the way up to Elite travel teams that compete at national competitions against the best teams in the country.