Coaches
Picture
Class
Description
Action

Description:
I am both a strength and Conditioning coach and a tumble instructor who can spot and teach up to a full. I specialize in breaking down movements and explaining the biomechanics behind the skill.

Description:
Hi! I can spot all skills from back bend kick overs to layouts. I love teaching handstands, back hand springs, but can easily adjust to your athletes need. I also specialize in teaching athletes about proper weight lifting techniques, procedures and resistance training. My best specialty is fun facts about Harry Potter, dinosaurs and Disney movies.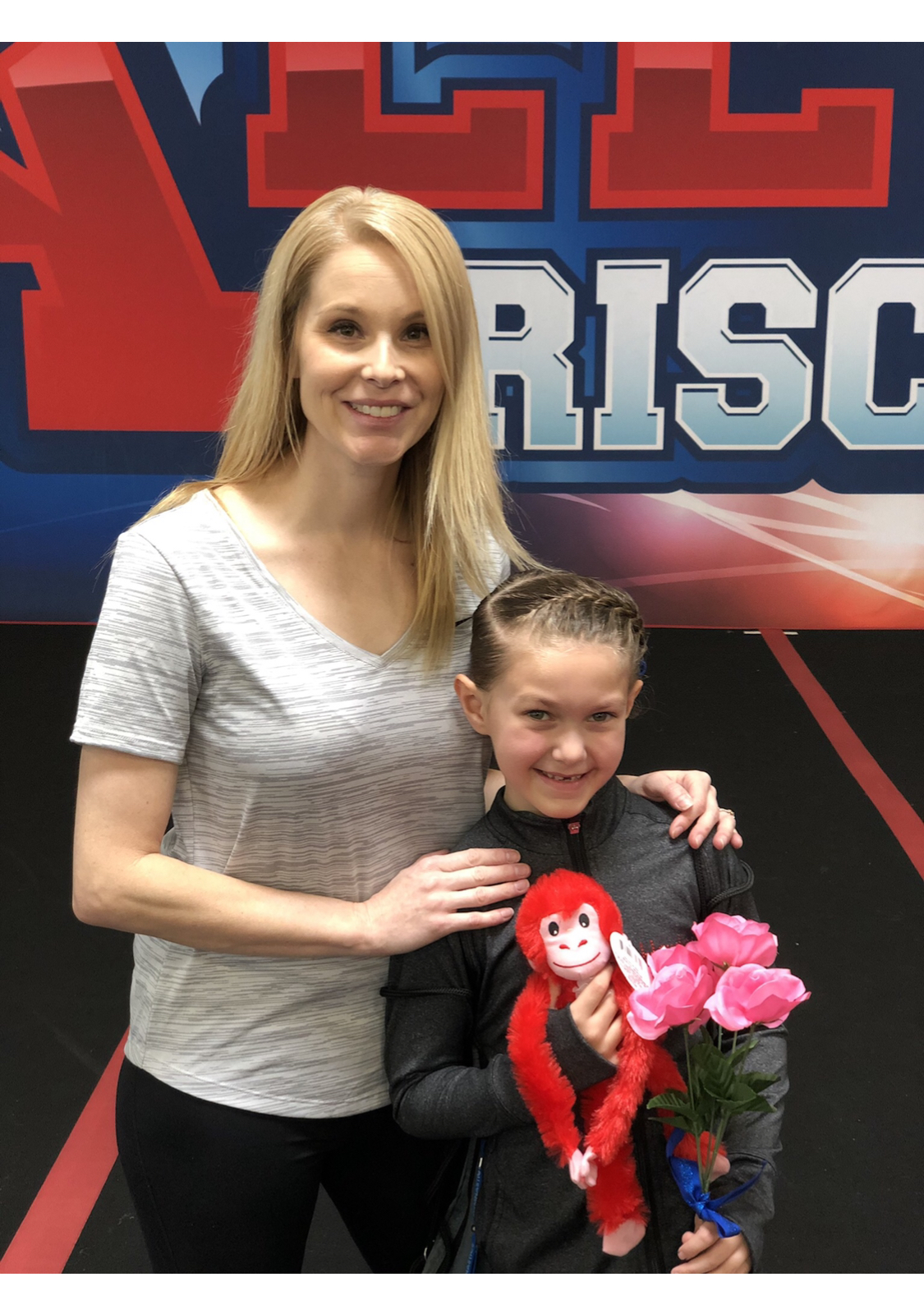 Description
(Works at Frisco Location)
My background is in coaching competitive gymnastics. I specialize in teaching proper positions/techniques for all four artistic gymnastics events. (Vault, bars, beam and floor, for any level beginner to competitive) I also enjoy focusing on strength and flexibility for all types of athletes as well as working with dancers to help them achieve their tumbling goals (back handsprings, front and side aerials)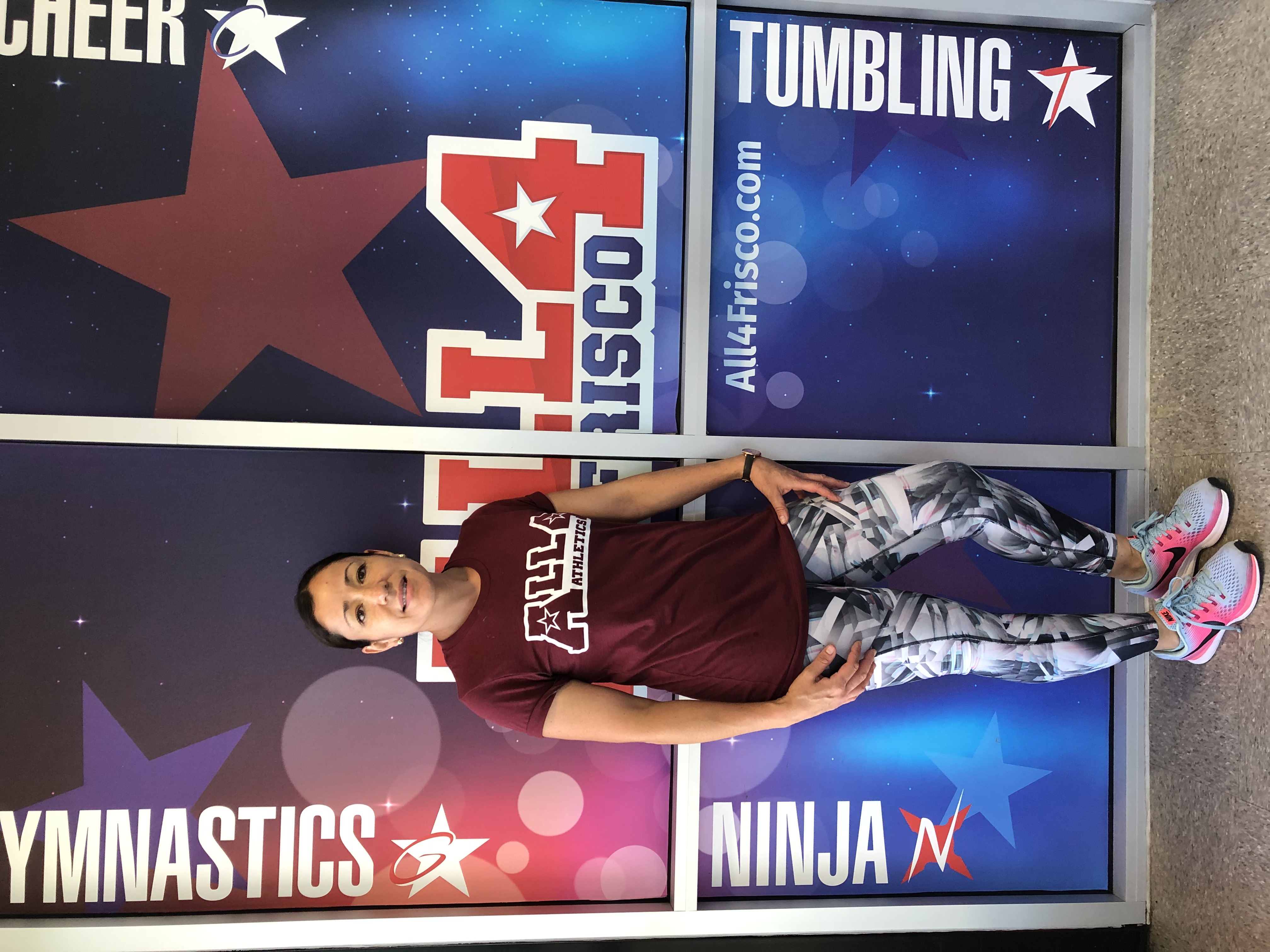 Description (Works at Frisco Location):
I have coached gymnastics for 11 years from beginners to advanced as well as pre-team and team level 4. I am detailed, structured and mainly focus on technique. It is a joy to encourage kids to learn and to do their best. My favorite skills to coach are backhandsprings and fronthandsprings.

Description:
I absolutely love helping kids learn and improve the foundational skills of tumbling, cheer, and gymnastics to build strength, confidence, and passion. I can also help with improving cheerleading jumps, motions, flexibility, and gymnastics beams and bars. I love working one on one to get to know you, see what exercises will help meet your specific goals, and I look forward to working with you!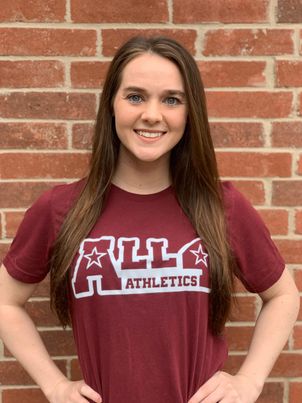 Description:
I am a former gymnast and collegiate sideline and competitive cheerleader. I have experience in coaching all tumbling skills up to backhandsprings. I love teaching and prepping athletes for school cheerleading which includes motions, jumps, flexibility and gaining confidence. I also can teach gymnastics up to intermediate gymnastics level while focusing on technique and strength. I work well with all ages!

Description:
Beginning Tumbling: Cartwheels, forward and backwards roll, round offs, backbend, backbend kick overs, back and front walkovers. Intermediate Tumbling: Standing and Running back handsprings. Advanced Tumbling: Standing and running tucks. Elite Tumbling: Layouts, Arabians, Fulls, Double Fulls. I'm also good working with athletes who have a mental block.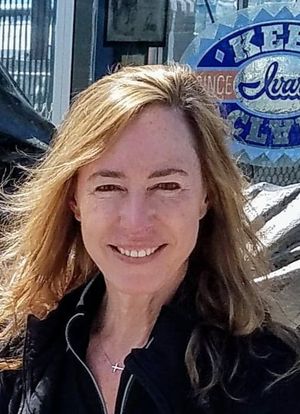 Description:
I was a competitive gymnast for 10 years. I've been coaching since I was 15 years old. I have taught all ages and levels from 18 months to 18 years both recreational and USAG level 10 Optional level. I love engaging with children of all ages, sharing my love for the sport, and helping kids achieve their goals as a gymnast.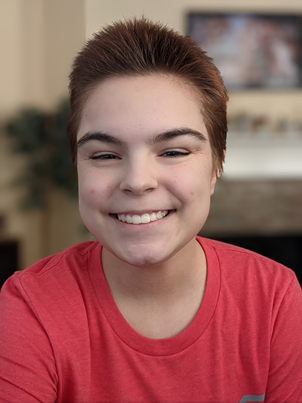 Description: (Works at Frisco Location)
I was a gymnast for 15 years and have been coaching for a little over 2 years! I love working with kids of all ages and seeing the excitement on their faces when they get a skill they've been working so hard for! I am capable of teaching gymnastics and tumbling skills such as handstands ans cartwheels on the floor and beam, back handsprings, round offs, pull overs and back hip circles on bars and more!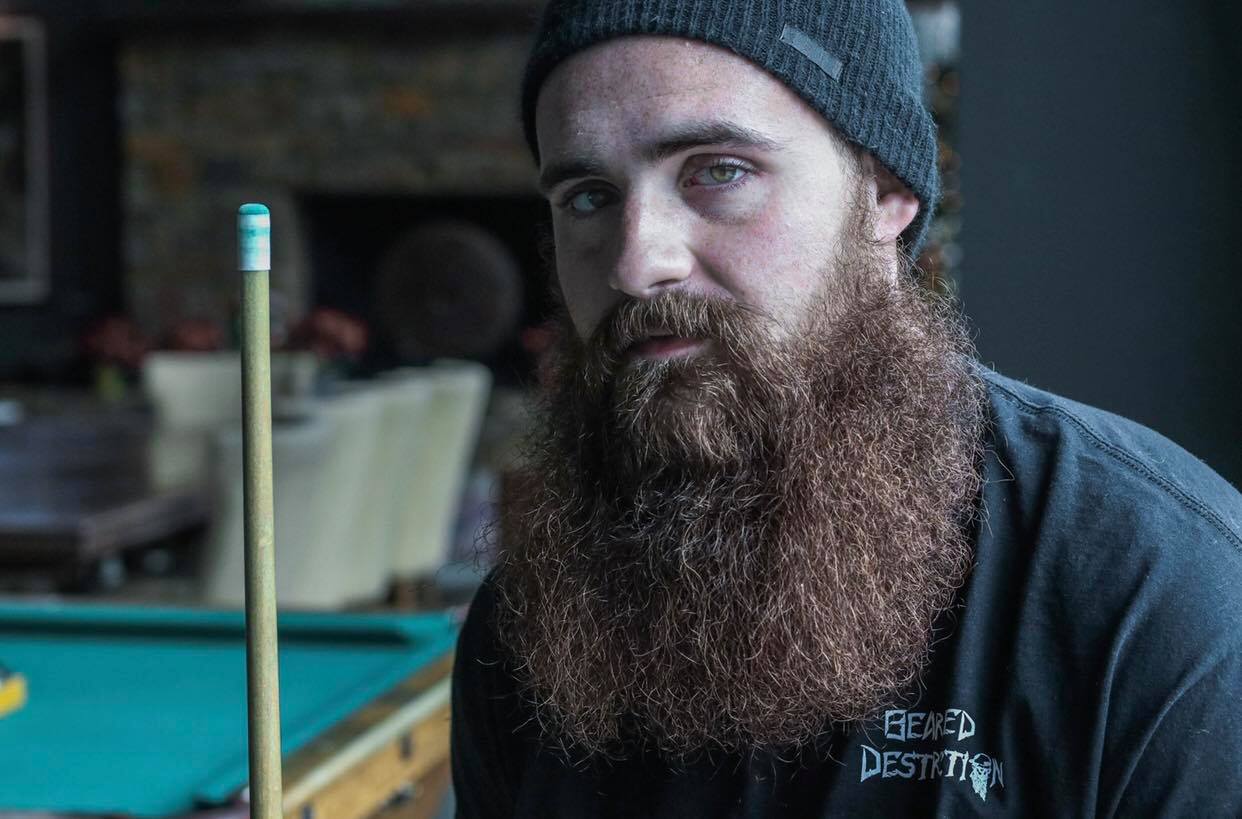 Description: (Works at Frisco Location)
Hey! My name is Montana, and I've been coaching Tumbling and Stunting since 2013. I can teach and spot whatever tumbling skills you might need to work on for All-Star, Middle School, High School, and College Cheer. When it comes to Group Stunting and Partner Stunting, I'm your guy! I specialize in cleaning skills up until they're perfect, as well as breaking skills down that might be hard or confusing.